22 August 2021
I'm pleased to have had a few gigs in the last 3 months since we were allowed out. It's been great! But a few that I thought were going to happen have been cancelled or postponed & others have come in so I've just updated my gig page & it now includes everything I know about today. Tomorrow is another day.
One thing that's happened in the 2 months since I last posted is that I'm now selling T shirts. I never thought that would happen but a while ago Pat Sprakes messed around with a photo of me & made me look really cool! Not only that, Pat & Wendy sent me a T shirt with the image on & it turned out to be quite popular when I posted about it for a laugh on Facebook. If anyone's interested please go to my CD selling page.
And for those who missed it, I released a new album in November 2020. It's called 'Dreamscapes' & is an album of solo vibes that doesn't have much to do with jazz other than that every track was completely improvised. It's more of an ambient album & (people tell me) is great for relaxation, chilling out, meditation, mindfulness & yoga amongst other things. For the first time ever I decided to not press copies of the album so it's only available digitally at https://rogerbeaujolais1.bandcamp.com/releases
And a reminder that I've digitised all my quintet albums, my Italian Trio album & the Vibraphonic album 'Acid Jazzizms' & they are all now available as digital downloads at Bandcamp. It's also possible to download individual tracks. The links are;
https://rogerbeaujolais.bandcamp.com/
https://rogerbeaujolaisquintet.bandcamp.com/
https://rogerbeaujolaisitaliantrio.bandcamp.com/album/barba-lunga
https://vibraphonic1.bandcamp.com/album/acid-jazzizms

My next quartet album was scheduled for release in October 2020 but with no gigs to promote it I decided to put it on hold. The album is a tribute to Milt Jackson & features the great Scottish guitarist Jim Mullen on 3 tracks. While I was toying with the idea of releasing it digitally I decided to release 'Dreamscapes' instead.
My plan now is to release the new quartet album once I can do some gigs to coincide with the release date. I will make hard copies of it when that happens. I wish I could be more definite (& more positive) but I think it's unlikely this album will be released before spring 2022.
The following is what I wrote in May 2020 & I've kept it here as it's still relevant & a snapshot of what was happening then.
There's not much to say that everyone doesn't know already. I've had quite a few gigs cancelled & I'm fairly certain that a lot of the ones that haven't been, will be soon. It's hard to imagine how venues can open if the audience needs to socially distance. And they probably will till we have a vaccine.  Socially distancing in a venue would mean not so many people would be able to come along & there'd be less money taken on the door. As the clubs all work on a shoestring budget it's difficult to see how they could survive like that unless us musicians all accepted less money. When what we get is pretty similar to what we all got 20-25 years ago when the cost of living was a fraction of what it is now. And of course, even if the audience could socially distance, it's not possible for the musicians.
Please check my gig page for the latest cancellations (as opposed to the latest gigs).
Below is some info on my last album – 'Barba Lunga' with my Italian Trio (released Jan 2019).
It features Giacomo Dominici on electric & double basses & Alessandro Pivi on drums & was recorded in Pesaro, Italy in May 2018.
We've had a couple of reviews & quite a few radio plays. Below I'll put links to the reviews & also to a couple of radio interviews. In the radio interviews I talk about how the album came out & includes some background information on some of the tunes.
https://www.thejazzmann.com/reviews/review/the-roger-beaujolais-italian-trio-barba-lunga/
Interview with John Hellings for BBC Radio Hereford & Worcester & Radio Shropshire – https://www.bbc.co.uk/programmes/p070mx4l
Interview with Walter Love on BBC Radio Ulster – https://www.bbc.co.uk/programmes/m0003130
You can buy 'Barba Lunga' right here on my website. Just go to the Shop. It's also available as a digital download at Bandcamp (at the link above) & available through Amazon.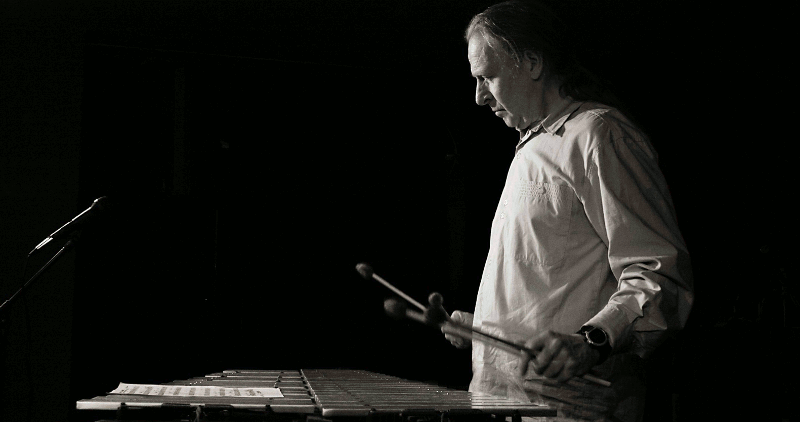 [display-posts include_excerpt="true" image_size="thumbnail" wrapper="div" wrapper_class="content" posts_per_page="5″]