8 August 2023
It's been a long time since I updated my homepage. If I thought more people read it I might have done it sooner although the main reason has been that there's been an issue with my website & for a while I haven't been able to edit it. Part of the reason for that is that I'm not great when it comes to technology. 
Anyway, I'm very pleased that we're no longer in a pandemic. I missed the gigs!
Fortunately I've had quite a few bookings in the last two years so it's not been as bad as it might have been. A few venues have closed & some are having half the number of gigs they used to so it's changed the gigging landscape in some ways. I've been pleased that some of the remaining venues still want me & so far this year has been quite busy.
Recently I was asked to play a latin gig & I had to relearn a lot of tunes that I used to play 30 yeas ago. I realised that it was the first latin gig I'd done for 25 years & I loved it so much that I may try to get gigs for that line up in the future.
I planned to release a new quartet album in autumn 2020 but as we were locked down there weren't any gigs in that period so I couldn't do the promotion I was planning. And still I don't have a release date for it. It's been ready to go for almost 3 years but for a while I was waiting to see how things developed post covid. It's about time I got organised. 
Now that I know how to edit my website again I'll mention it here as soon as I know.
The album is a tribute to Milt Jackson & features guitarist Jim Mullen on 3 tracks. 
In the last 2 years I've done a few gigs as a 'Homage to the Vibraphone in Jazz' where I talk about the history of the vibraphone (it's about 100 years old), the mecahnics of the instrument (as I regularly get asked)  & play tunes associated with the great vibists in jazz – from Lionel Hampton to Gary Burton & touching Milt Jackson, Bobby Hutcherson & Cal Tjader in between. There have been many other great vibists of course but in the limited time available these are the ones whose repertoire I concentrate on.
I'm sure I'll do a few more of these as a lot of promoters (in order to try to pin the evening on something they think will sell tickets) often suggest doing a tribute to someone or other. Fine if you're a sax player, trumpeter or pianist as there are many, many famous ones & a lot to choose from. Not so with vibes..
My T shirts are still selling & I still get a kick out of seeing people wearing them!
When I realised it was pointless releasing my new quartet album in 2020 I released a solo ambient album instead called "Dreamscapes". That's gone quite well & I sell the occasional copy. It's not bad considering very few people know it exists… I thought it was appropriate at the time as it's an ambient album & (people tell me) is great for relaxation, chilling out, meditation, mindfulness & yoga amongst other things. For the first time ever I decided to not press copies of the album so it's only available digitally at https://rogerbeaujolais1.bandcamp.com/releases
And a reminder that I've digitised all my quintet albums, my Italian Trio album & the Vibraphonic album 'Acid Jazzizms' & they are all now available as digital downloads at Bandcamp. It's also possible to download individual tracks. The links are;
https://rogerbeaujolais.bandcamp.com/
https://rogerbeaujolaisquintet.bandcamp.com/
https://rogerbeaujolaisitaliantrio.bandcamp.com/album/barba-lunga
https://vibraphonic1.bandcamp.com/album/acid-jazzizms
All the above are also available via my Gig Page. T shirts can be bought there too. 
The following is what I wrote in May 2020 & I've kept it here as it's an interesting snapshot of what was happening then.
There's not much to say that everyone doesn't know already. I've had quite a few gigs cancelled & I'm fairly certain that a lot of the ones that haven't been, will be soon. It's hard to imagine how venues can open if the audience needs to socially distance. And they probably will till we have a vaccine.  Socially distancing in a venue would mean not so many people would be able to come along & there'd be less money taken on the door. As the clubs all work on a shoestring budget it's difficult to see how they could survive like that unless us musicians all accepted less money. When what we get is pretty similar to what we all got 20-25 years ago when the cost of living was a fraction of what it is now. And of course, even if the audience could socially distance, it's not possible for the musicians.
Please check my gig page for the latest cancellations (as opposed to the latest gigs).
Below is some info on my last album – 'Barba Lunga' with my Italian Trio (released Jan 2019).
It features Giacomo Dominici on electric & double basses & Alessandro Pivi on drums & was recorded in Pesaro, Italy in May 2018.
We've had a couple of reviews & quite a few radio plays. Below I'll put links to the reviews & also to a couple of radio interviews. In the radio interviews I talk about how the album came out & includes some background information on some of the tunes.
https://www.thejazzmann.com/reviews/review/the-roger-beaujolais-italian-trio-barba-lunga/
Interview with John Hellings for BBC Radio Hereford & Worcester & Radio Shropshire – https://www.bbc.co.uk/programmes/p070mx4l
Interview with Walter Love on BBC Radio Ulster – https://www.bbc.co.uk/programmes/m0003130
You can buy 'Barba Lunga' right here on my website. Just go to the Shop. It's also available as a digital download at Bandcamp (at the link above) & available through Amazon.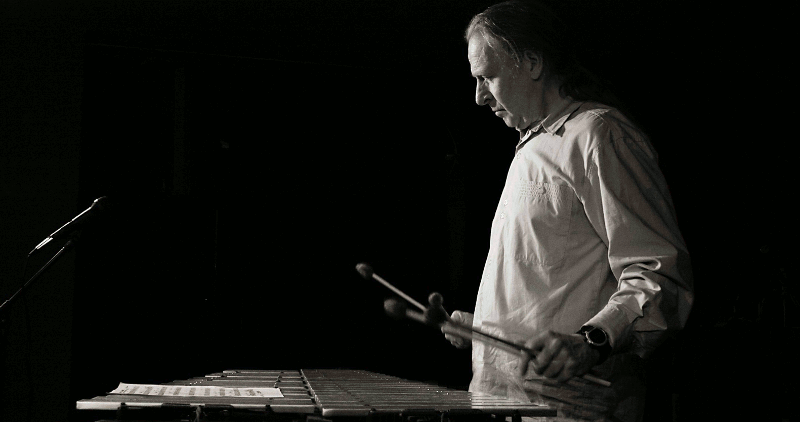 [display-posts include_excerpt="true" image_size="thumbnail" wrapper="div" wrapper_class="content" posts_per_page="5″]